Nelson confides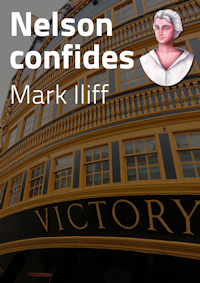 1792. Keen to escape a stifling home life and explore the world, Sim Roberts joins the Royal Navy. Jolly Jack Tar doesn't know what to make of a nice 14-year-old of the middling classes. And the feeling is mutual. Then the war begins…
Admiral Lord Nelson is revered by his men. As the only seaman to serve in Nelson's ship for every one of his four great Fleet Actions, Sim knows exactly why.
This adventure follows Sim's progress from dazed and confused Landsman to respected Bosun's Mate across 14 epic years of the war against France, culminating at Trafalgar.
One way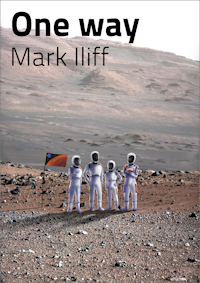 Lol, Meena, Kimi & Beau are strangers. And they're about to spend the rest of their lives together…
At last, travel to Mars is here. Private enterprise has the funds and the technology. But the journey is strictly one way.
Four people alone together in a small capsule for 8 months. Could you keep your cool in close contact with three fit adults 24×7? And do you have what it takes to create a thriving society from scratch… half a billion km from family, friends and even the nearest doctor?
Buckle in for a journey like no other.
—Contains adult themes—